G-MET Technologies is located in the heart of an industrial fabric rich in maritime and offshore activities.We use our calculation methodologies for solving various marine and offshore problem like ship hulls, ROVs or floating platform hydrodynamic, on-board electronic component cooling or mechanical sizing.
Computational Fluid Dynamics (CFD)
CFD calculations of hulls and underwater vehicles resistance Aerodynamics of floating structures.

Seakeeping analysis and added resistance on waves. Slamming, bow impact and green watering.

Towing CFD simulations with cables modeling.

CFD cooling calculations for on-board electronic components (eg ambient temperature verification, mixed-convection modeling for HROV underwater vehicles).
Know more abour our skills in computational fluid dynamic (CFD)
Naval Hydrodynamic
Radiation diffraction modeling. Linear analysis by surface panel method (hydrodynamic database, added masses, RAO: 6DOF motion.

Frequent and irregular wave behavior (free surface elevation, characterization of sea packs, hydrodynamic forces and moments).
Ships Stability
Hulls hydrostatic : displacement, center of gravity, shape optimization.

Hull stability under normal conditions: buoyancy, forces and moments, GM, GZ, taking into account rules and stability criteria.

Stability of hulls in case of breach: rupture of a tank, buoyancy, GM, GZ, taking into account rules and stability criteria.
Structural Mechanics (FEM)
Dimensioning of metal structures attached to ships

Sizing anchors
Example of studies involving marine and offshore industry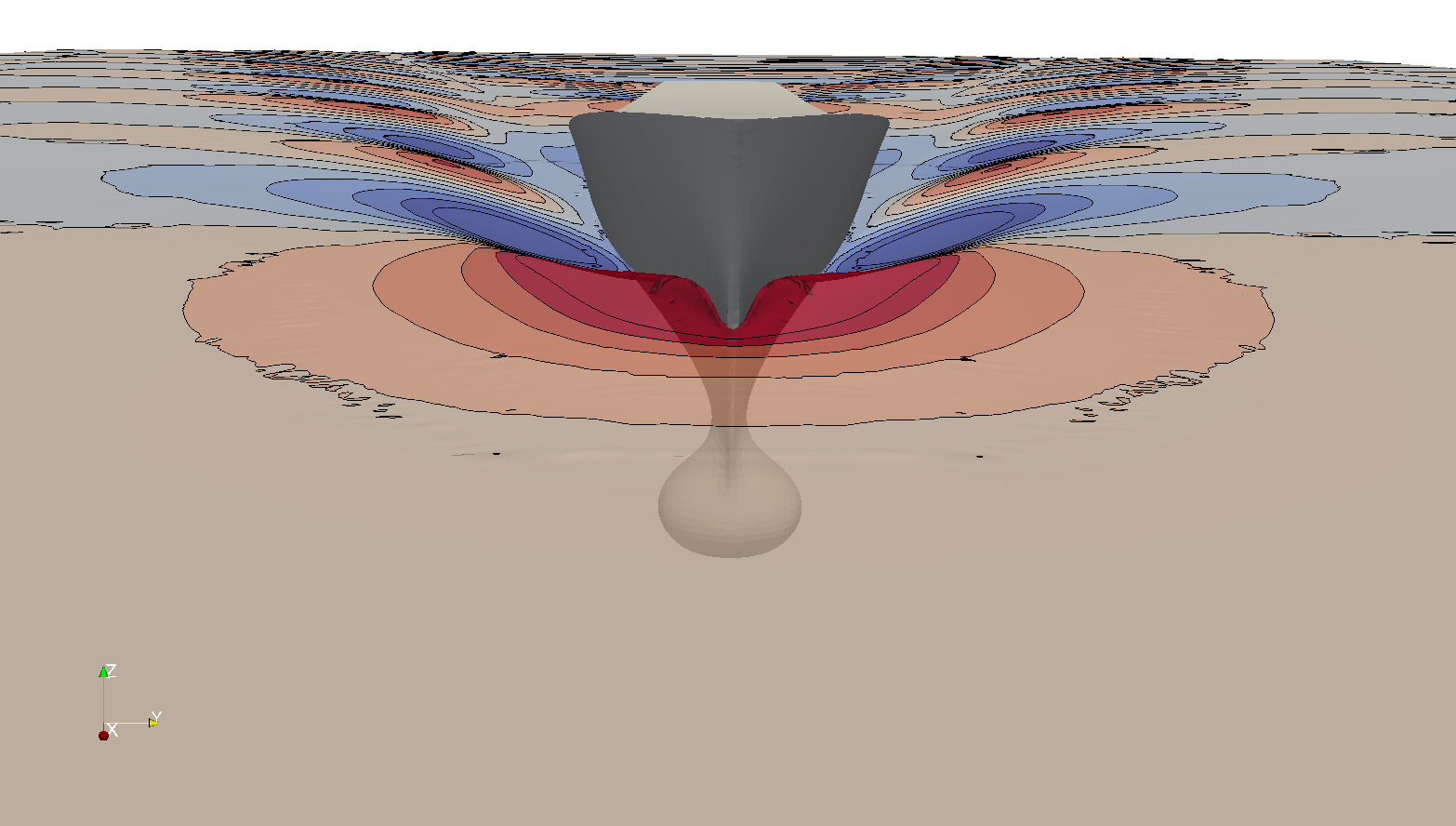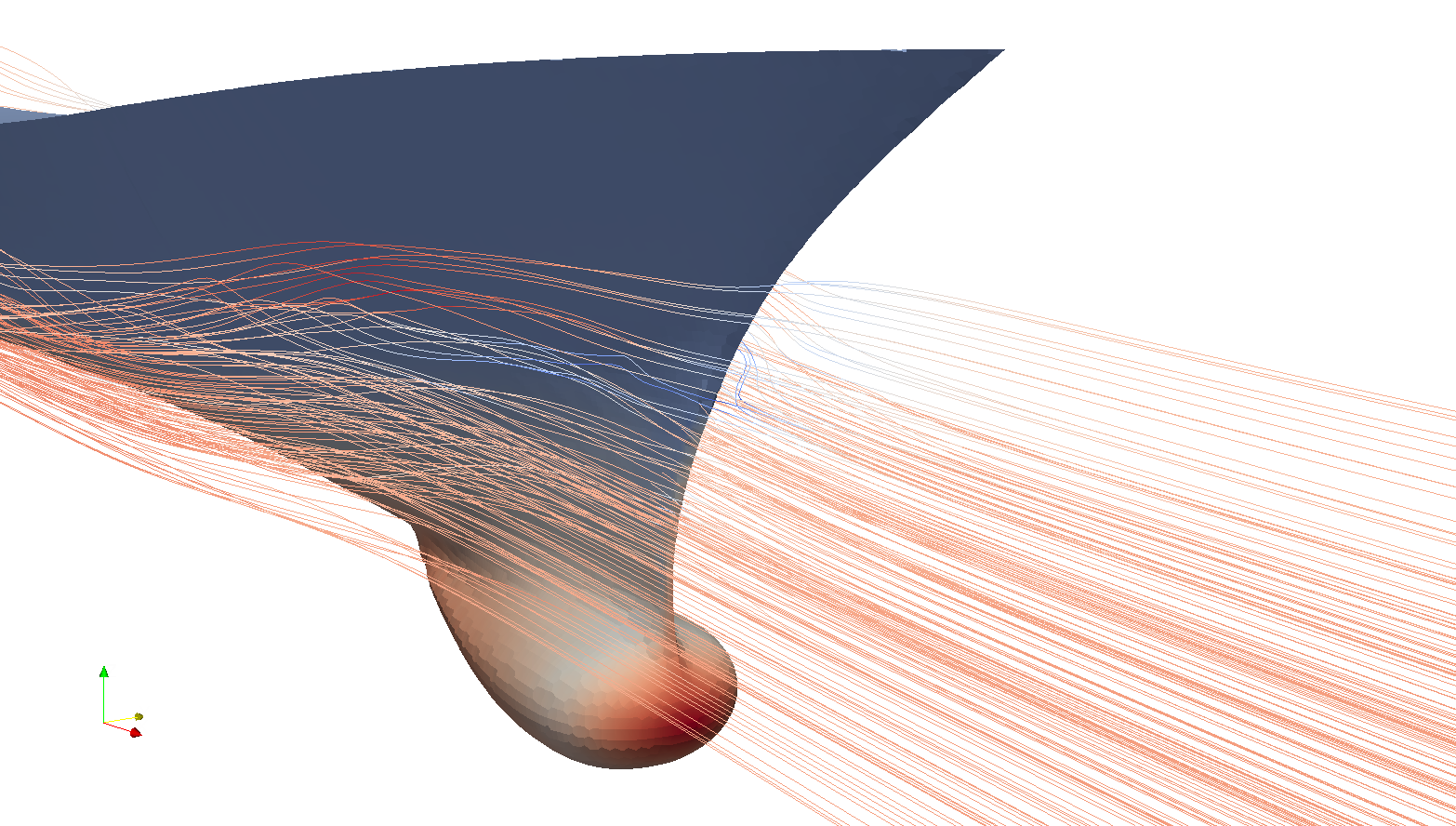 Rapid hull steady resistance.
Bulbous bow optimization.
Trim optimization.
Calculations carried out under OpenFOAM.
Sea kepping analysis of KCS Container ship (MOERI).
Turbulent VOF modeling with 6 DOF solver.
Calculations carried out under OpenFOAM.
Analytical method, Wageningen series.

Numerical modeling (SRF, AMI interface (sliding mesh) and overset grid).

Calculations carried out under OpenFOAM.